I facilitate workshops to share skills and explore new ideas. If you would like to participate in or host a workshop at a public venue, home, or place of education, please email sl.bolton@hotmail.co.uk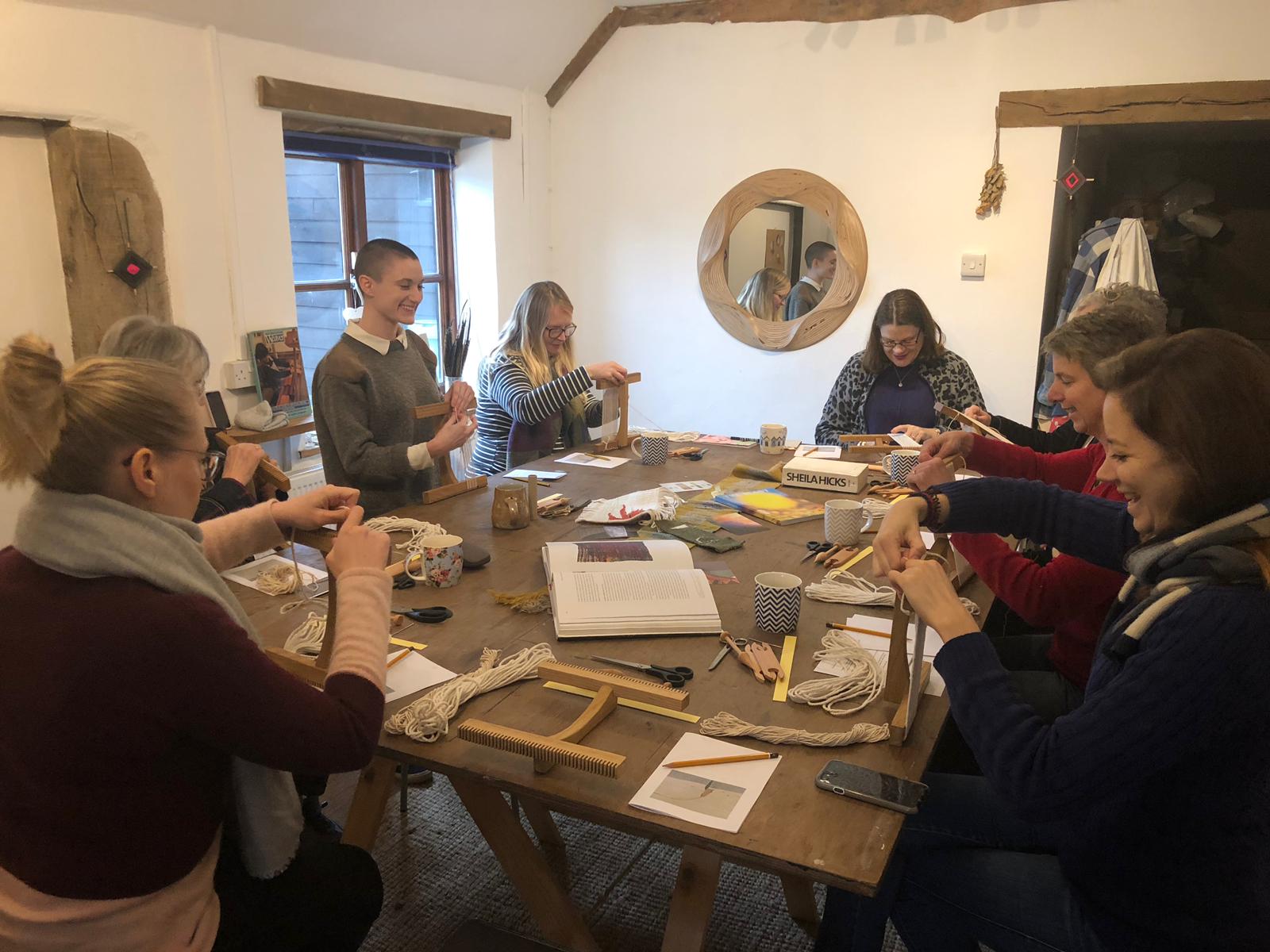 Netting Weaving with The Beach Clean Project, Penryn Using gathered non-recyclable string and netting from previous beach clean excursions, we explored weave structures and the properties of the plasticky fibres.
Groundwerk 4.5: Weaving with Turf Projects, Croydon Participants learnt how to weave tapestry, exploring the tactile, sedimentary process and relating it to geological formations or memories of landscapes.
Drawn from Life at Surrey Art School A summer evening course of life drawing, picking out moments from art history to inform focussed learning from the figure.
Learn to Weave An introduction to tapestry weaving for those new to the craft. The three hour class is thorough, giving students all the skills and understanding required to continue an independent tapestry practice. A wide range of materials and an open lesson plan gives room for individual expression and experimentation. Runs regularly at Surrey Art School, and at other locations on occasion.